Main information:
General information for visitors
Current information / Coronavirus
For a visit to our sights, the 2G plus rule applies, i.e. all visitors must either be
vaccinated against Covid-19
(with a vaccine authorised in the EU)

or recovered from Covid-19.
You will need to bring appropriate proof (written or electronic) as well as a valid ID (identity card or passport).
IN ADDITION, a negative Corona test must be brought along.
Proof of a negative PCR test (maximum 48 hours old) or a rapid antigen test (maximum 24 hours old). No tests are offered, supervised or proofs issued on site!
Children under 12 years and 3 months are exempt from the 2G plus rule. Pupils are considered tested (pupil ID required).
Visitors are required to wear FFP2 masks. Children and young people between the ages of six and 16 only need to wear a medical face mask.
Here you will find further information and FAQ.
---
The New Palace and the Margravial Opera House are open at present.
For the visit of the Margravial Opera House an online reservation via our reservation website is recommended due to reduced capacity (maximum 7 days in advance; booking deadline for the next day is always at 5 pm).
The Italian Palace, the bath wing and the grotto wing in the New Palace, the Old Hermitage Palace, Zwernitz Castle and the Oriental Building at Sanspareil must unfortunately remain closed until further notice.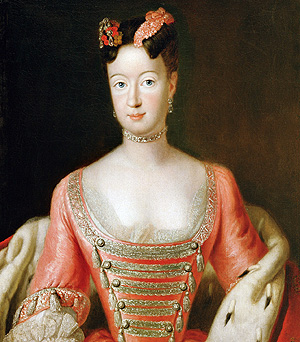 »The world of Wilhelmine«
Welcome to the Margravine's palaces
and gardens
In only two decades, Margravine Wilhelmine of Bayreuth, the legendary sister of Frederick the Great, together with her husband Margrave Friedrich, transformed Bayreuth into a residential seat of European standing.
Well-known buildings such as the Margravial Opera House, which was included in UNESCO's World Heritage List in 2012, the New Palace in the Bayreuth Rococo style and the Hermitage and Sanspareil parks still bear eloquent witness of their achievement.
---
Information for people with a handicap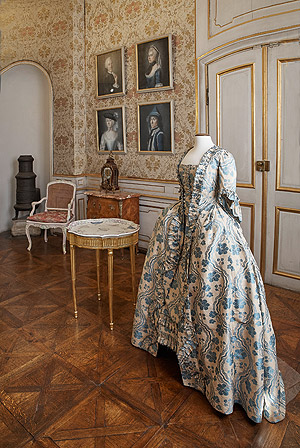 Bayreuth New Palace and Court Garden
Information for people with mobility, visual or hearing impairment about the New Palace and Court Garden
Margravial Opera House
Information for people with mobility, visual or hearing impairment about the Margravial Opera House
Hermitage
Information for people with mobility, visual or hearing impairment about the Hermitage
Sanspareil
The Rock Garden is accessible for wheelchair users, with the exception of certain areas with steep paths. Barrier-free toilets are available during opening hours at the visitor centre at Zwernitz Castle.
The Oriental Building is accessible for wheelchairs users via the rear entrance; please ask at the cash desk.
The rooms in Zwernitz Castle are only accessible via stairs.
---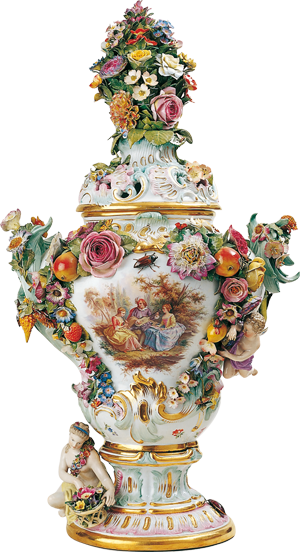 Plans of the gardens
Plan of Sanspareil Rock Garden
(with Oriental Building and Zwernitz Castle)
Photography and filming
Taking pictures of the outside of the palaces for private use does not require a permit. Photo and film shootings taken for further use as well as the flying of drones / multicopters are basically subject to approval and charges. Here you will find information on photography permits / film permits.
Wi-Fi
Free Wi-Fi is available at "Residenzplatz", in the entrance area of the New Palace, and in parts of the adjacent Court Garden.
Dogs
Dogs and other animals are not allowed in any of the buildings. Unfortunately, we cannot offer supervision for animals brought along. Please keep dogs on a lead in the gardens and parks.